Corporate Governance Rating
IDGC of Centre has its corporate governance rating at 7+ «Developed Corporate Governance Practice» on the scale of the RID National Corporate Governance Rating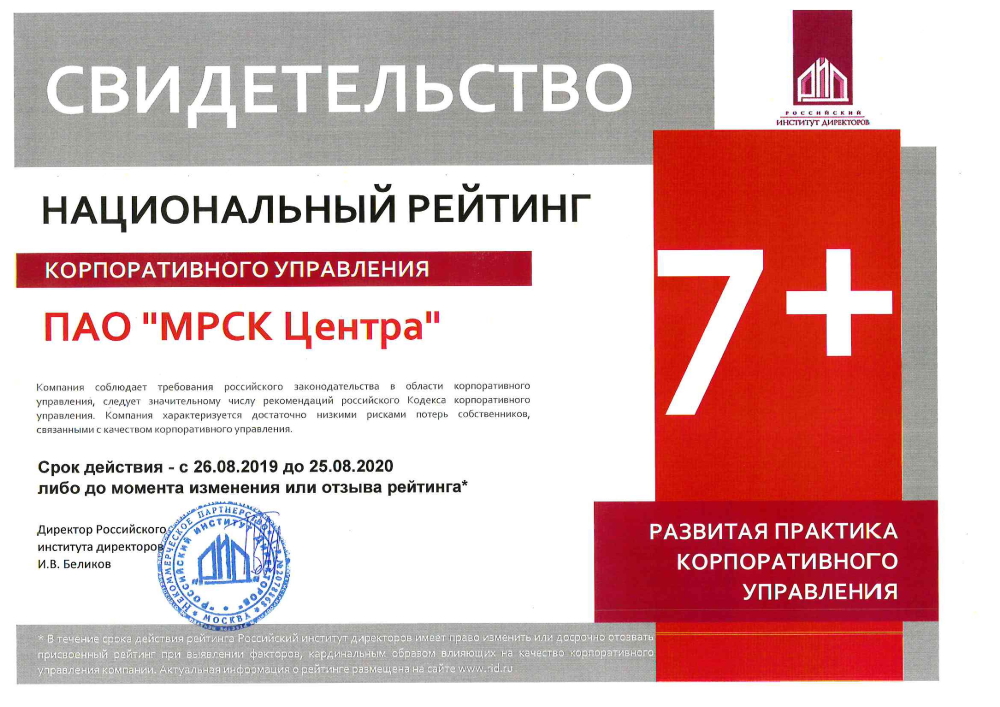 This rating is based on assessment of corporate governance practices of the company
by 4 components: shareholders' rights, the activities of management and control bodies; disclosure and corporate social responsibility and sustainable development.
NCGR 7+ indicates that the Company complies with the requirements of the Russian legislation in the field of corporate governance and follows a significant number of the recommendations of the Russian Code of Corporate Governance. The Company is characterized by a fairly low risk of loss of property of owners related to the quality of corporate governance.