22 May 2023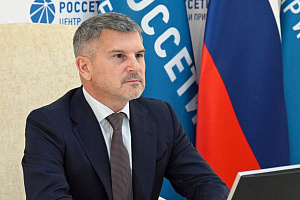 Igor Makovskiy, General Director of Rosseti Centre and Rosseti Centre and Volga region, held an operational meeting, one of the topics of which was the launch of the Business Analytics and Business Architecture Modelling systems for trial operation.
The implementation of these modules is part of a large-scale project, the purpose of which is to create a unified IT architecture. To fulfill the tasks of import substitution of corporate automated systems, the Companies introduce products of only Russian design. The created system will cover all business processes, information flows, eliminate issues related to the fragmentation of data, their functionality and security from cyber threats.
The implementation of the project will create a common space for managing the work of 20 branches of the energy company, as well as improve the reliability, efficiency and security of the power grid complex.
"Reliance on domestic manufacturers of hardware and software, as well as standardization of all processes when creating a unified IT architecture, will form the basis for the further development of innovative solutions and reduce costs. This project will eventually lead to an increase in the quality of the services we provide," stressed Igor Makovskiy.