23 May 2022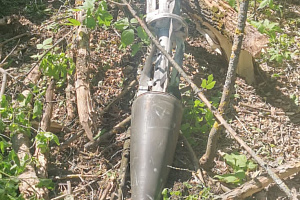 Over the past week, 41 incidents were recorded at power facilities of the branches of Rosseti Centre - Belgorodenergo, Bryanskenergo, Voronezhenergo, Kurskenergo, located in the border areas, of which 17 received an increased danger status.
Over the past 7 days, Belgorod power engineers encountered the largest number of "fire" incidents - 9. Employees of the Belgorodsky district quickly eliminated the consequences of an explosion near the Zhuravlevka substation, which supplies the water intake: shell fragments hit the transformer tank, as a result of which it failed.
In the village of Solokhi, an overhead power line was also broken due to a shell explosion. Belgorodenergo's crew supplied power to all consumers through backup sources and carried out the necessary repairs as soon as possible.
In the Shebekinsky district of the Belgorod region, near the village of Sereda, after a night shelling, wires were cut off and poles of overhead power lines were damaged. All technological violations were eliminated by the emergency recovery crew on the same morning.
Employees of Kurskenergo promptly restored power supply in the territories of the Glushkovsky Distribution Zone - near the village of Tyotkino, as well as the border village of Alekseevka, which were regularly subjected to mortar shelling. Crews in armoured vehicles went to the places of line breaks as soon as information about the blackout was received.
"Energy is an industry in which work has always required strict compliance with labour safety rules. But today, employees in border Distribution Zones are exposed to unprecedented risk, which is why it is so important to comply with the regulations developed for areas with a high level of danger. First responding mobile crews are already equipped with such necessary protective equipment as armoured vehicles, bulletproof vests and helmets, the protection of power facilities has been taken to a new level. At the same time, we are constantly expanding the list of measures aimed at preserving the most valuable thing – the life and health of our employees," stressed Igor Makovskiy, General Director of Rosseti Centre and Rosseti Centre and Volga region.