25 March 2015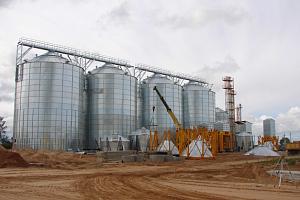 By the end of 2014 IDGC of Centre - Smolenskenergo division performed 4,128 contracts for grid connection, which is 19% more than in 2013. Total connected capacity was 91.33 MW. Revenue from the grid connection of Smolenskenergo amounted to more than 72 million rubles without VAT. In this case 3,546 contracts were made to connect physical persons with capacity up to 15 kW to the power grid.
In 2014 about 200 legal entities were connected in the Smolensk region - large enterprises, public facilities, etc. IDGC of Centre performs grid connection of agricultural facilities within the activity undertaken jointly with the regional government to create environment for the development of domestic agricultural producers. Among them is a workshop for the production of vegetable oils of "Grainlux" Ltd., located in Roslavlsky district. Another major grid connection facility was a modern agro-industrial complex "Our Granary" of 670 kW located in Gagarinsky district. Besides specialists of Smolenskenergo implemented grid connection of small private agricultural companies: a farm in Kardymovsky district, animal pens in Pochinoksky district, a calf house in Temkinsky district and others.
An important activity of the branch is grid connection of social facilities. In 2014 experts of Smolenskenergo provided power to kindergartens in Ershichsky, Krasninsky, Roslavlsky, Smolensky districts and in the city of Smolensk, as well supplied power to a reconstructed building of a children's clinic in the city of Vyazma in the Smolensk region.
Grid connection of applicants' facilities has been and remains a priority task of IDGC of Centre - Smolenskenergo division. This year the branch will also strive to implement requests of consumers.