24 November 2014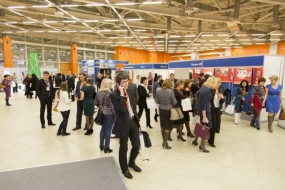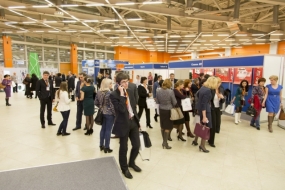 This year's conference became a platform to discuss strategies for human capital development of the Fuel & Energy Complex and fundamental provisions of paragraphs "Development of human capital in the energy sector" and "Social policy in the energy sector" of the Energy Strategy of Russia for the period up to 2035.
In his welcoming words to organizers and delegates of the event, State Secretary, Deputy Minister of Energy Yury Sentyurin noted that investments in people, in their qualification, in the social sphere, are becoming an essential condition to achieve goals and key strategic targets in the energy sector.
As part of the panel discussion "Personnel - energy assets" the speakers were: Ivan Grachev - Energy Committee Chairman of the State Duma of the Federal Assembly of the Russian Federation; Lyubov Eltsova - Deputy Minister of Labour and Social Protection of the Russian Federation, Alexander Klimov - Deputy Minister of Education and Science of the Russian Federation, Arkady Zamoskovny - General Director of the Russian Union of Employers in the Electric Power Industry.
Panelists discussed the incentives of science, business and education in the consolidation of resources for the development of human capital in the energy industry, as well as the conditions and measures to achieve balance in the labour market and vocational education.
The final item of the program of the conference was a workshop where all participants familiarized themselves with the adoption of amendments to the labour laws and the order of application of new standards in industrial organizations.
Inara Kuznetsova, Head of recruitment and staffing of IDGC of Centre:
"At our time when the fuel and energy complex is in dire need of qualified personnel capable to lead the industry to effective development, the significance of such events is great. The format of the conference allows staff to discuss topical issues and to hear the comments of experts."