6 November 2014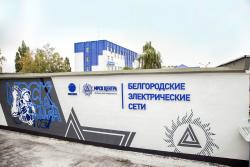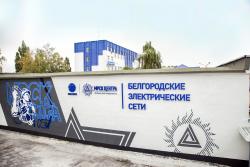 In celebration of the 10th anniversary of IDGC of Centre held a graffiti contest that attracted creative young people in the formation of a modern image of power facilities. In turn, young artists used their talent on the company's substations and concrete fences.
Topics of sketches of the graffiti artists were different. For example, in Lipetsk in the neighbourhood "University" a transformer substation was decorated with unusual graffiti - a portrait of Nikola Tesla.
Nikola Tesla is the inventor in the field of electrical and radio engineering, an engineer, physicist, who is known for his contribution to the creation of devices that operate on alternating current, multiphase systems and electric motors, who allowed to make the so-called second phase of the industrial revolution.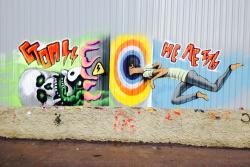 Well-known artists from Belgorod Darya and Anastasia Lisich depicted a story on the benefits that electricity brings to mankind. The composition "Electrical graffiti" of the Zelenskiy brothers beatified a repair and production site Belgorod power engineers, having successfully matched the corporate style and emphasized the importance of the power engineering profession.
The competent jury selected the winners. First place was taken by Ilya Tzygankov from Orel, and Yury and Anatoly Zelenskiy from Belgorod; Second place was shared by Alexander Usov from Voronezh and the Lisich sisters from Belgorod; Third place went to Bryansk artist Denis Krylov and Alexander Doroshenko.
Runner-up prizes were awarded to the following participants of the contest: Stanislav Davydov - from Orel; Dmitry Savosta - from Lipetsk; Maxim Stepanenko - from Bryansk; and Dmitry Pinkin - from Kostroma.
The rest of the contestants' works can be viewed by clicking on the link.