15 October 2014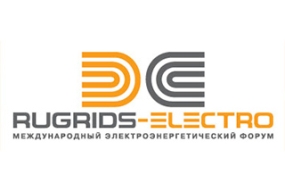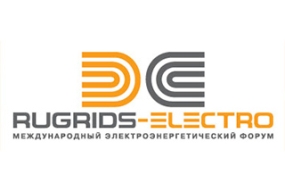 IDGC of Centre's delegation, headed by General Director Oleg Isaev is taking part in the RUGRIDS-ELECTRO International Electric and Energy Forum, organized by JSC "Russian Grids" and "Expocentre". The forum is supported by the Council of Federation of the Federal Assembly of the Russian Federation, the State Duma of the Russian Federation and the Russian Ministry of Energy.
During the forum Deputy General Director - Chief Engineer of IDGC of Centre Alexander Pilyugin became a member of the round table on the topic "Asset management systems: new approaches and challenges of operation management". Representatives of energy companies and experts discussed issues of asset management and modern methods of their management.
Platforms of Rugrids-Electro will discuss a wide range of issues related to import substitution, innovative electric grid development (power equipment, automation, energy conservation, construction and engineering, electrical and fire safety), as well as investment and financing instruments, education and science.
Among the key objectives of the event are a chance to showcase the innovative potential of the industry, to provide opportunities for the exchange of experience and advanced technologies to Russian and foreign companies in the electricity sector, to organize a trilateral dialogue between "Russian Grids" - as the customer and equipment manufacturers, as well as representatives of applied and fundamental sciences.
In the exhibition of the Rugrids-Electro forum there are more than 40 exhibitors who presented their achievements in an area of more than two thousand square metres. Among them are such companies - ALSTOM GRID, Siemens, ABB, HYOSUNG CORPORATION, "High voltage transformers", "GlobalElectroService", "Eurocontract", Plant "Insulator", ZETO, "Interelectrocomplect", SPE "Micronika", NIPOM, "RTC-Electro -M", "RTSoft", "Power Machines - Toshiba", "Smart Energo", Holding "Soyuz", "Tavrida Electric", "Tatcabel", EZOIS, GC "Electroshield Samara", EC "Energostroy-M", "Unitel-engineering" and others. About 5,000 people are expected to visit the exhibition.