3 October 2014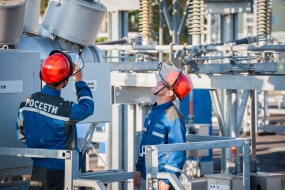 IDGC of Centre has launched a reconstruction of substations of the "urban ring" in Stary Oskol. The company is upgrading the equipment of three 110 kV feeding centres: "Treatment", "Obukhovskaya" and "Pushkarnoye", which supply power to the north-eastern and south-western parts of the city.
The substation "Treatment", "Obukhovskaya" and "Pushkarnoye" with their installed capacity of 32, 50 and 80 MVA each were cjnstructed in the 70th and the 80th of the last century. Today they feed hundreds of socially significant and industrial facilities of the city: sewage treatment, KNS-1,2 in Stary Oskol, City Hospital #2, a boiler room, as well as the micro-districts of Olympic, Zhukov, Konev, Makarenko, Budennogo, and the town of Obukhovka - a total of about 160 thousand people.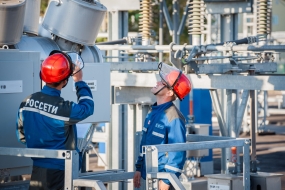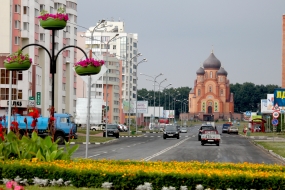 Until recently these substations, as well as other energy facilities, were on the balance of the city administration. Following the acquisition of property to own in 2012, it became necessary to bring the facilities into compliance with the technical policy of IDGC of Centre and to perform their reconstruction.
Within its framework the power engineers will upgrade equipment of the supply centres, install at them reliable and modern devices of remote control and replace end-of-life equipment - auxiliary transformers, remote control and relay protection and automation devices. Technically obsolete isolating and short-circuiting switches will be replaced with modern and reliable in operation gas-insulated dead-tank 110 kV circuit breakers. This will reduce the time of outages to consumers caused by technological problems in the substation equipment.
Upon completion of the reconstruction all equipment will be protected against over-voltage and a set of microprocessor relay protection will be installed, which will allow to real-time control the supply centres operation and instantly to react to emergency situations. Operational management of the facilities will be done from the Grid Control Centre of Belgorodenergo. This will reduce the time of switching, disconnecting the equipment for repair and elimination of emergency operation modes. Capital investments will be about 270 million rubles. The reconstruction is planned to be completed in 2015.