16 September 2014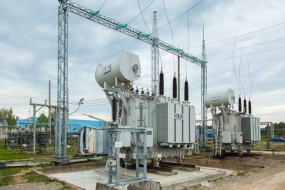 Modernization of the substation was performed in 2013-2014. The volume of investment in the reconstruction of the "KPD" amounted to 118 million rubles. To increase the power at the substation two new 110 kV transformers of 25 MVA each were installed.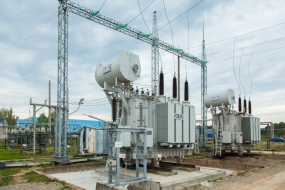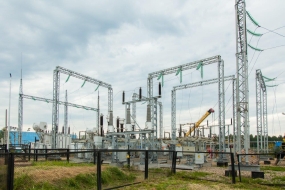 At the facility the latest equipment was installed that meets modern requirements. During the modernization of the high-voltage equipment 110 kV disconnectors were installed with motor drives of the main and earthing switches, the old circuit of 110 kV isolating and short-circuiting switches was replaced with gas-insulated ones. New gas-insulated equipment was installed instead of oil current and voltage transformers, with longer service life and it does not require constant maintenance. New microprocessor protection was put into operation, a modern system of remote control was installed, and high-speed communication channels via fiber-optic cables were set up.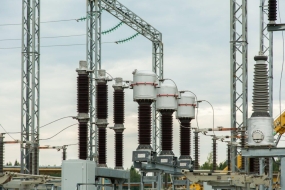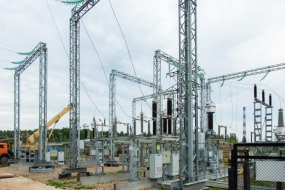 All the equipment is automated. At the substation switches of high voltage equipment can be remotely controlled from a control centre of Volgorechensky Distribution Zone and the Grid Control Centre of Kostromaenergo.
A system of operating dc voltage with a battery helps significantly improve the reliability of the substation equipment in the normal and emergency operation modes.
The substation reconstruction was performed without disconnecting consumers. The equipment was decommissioned in stages.
The substation reconstruction was performed to create opportunities for grid connection of two major investment projects of the Kostroma region. A new workshop for the production of medium-diameter pipes for the oil and gas industry of OJSC "Gazpromtrubinvest" and a plant for the production of drilling rigs of the American company "National Oilwell Varco" will be fed from the substation "KPD". Commissioning of new industrial facilities for the Kostroma region is an important step in the further development of industrial potential of the region. In addition, the implementation of investment projects in this area will allow the city of Volgorechensk to confirm its status as a high-tech investment platform and create new jobs for residents of the region.