19 May 2014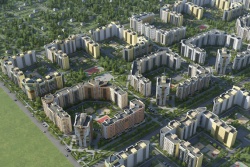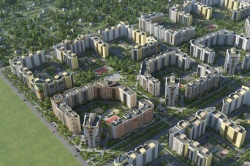 Specialists of IDGC of Centre - Tambovenergo division are ready to start the reconstruction of the 110/6 kV substation "Tambov #8" - the largest feeding centre of Northern part of Tambov. Currently, the branch has developed and approved design and estimate documentation, and the list of necessary work has been made. Reconstruction of the substation "Tambov #8" is the most important investment project of Tambovenergo in 2014, so its implementation will be given special attention to.
Northern part of Tambov is the most modern and fastest growing district of the city, including in the field of housing and social facilities. In recent years, several large housing micro-districts have been built there – "Moscow", "Rainbow", "Sunny", "Cozy", and in the near future it is planned to build a whole series of new residential complexes. It is in connection with the housing activity and the emergence of new customers necessary to perform modernization of the substation. In the course of its implementation the power capacity will be increased from 16 MVA to 40 MVA, it will be equipped with modern facilities, the latest protection systems and fire and security alarms.
"The power increase of the substation "Tambov #8" will provide additional opportunities for the development of the regional centre and the grid connection of new customers. Due to the planned transformations, the energy facility will meet the modern requirements for reliability and quality of electricity supply to consumers," stressed Deputy Director for Capital Construction of Tambovenergo Konstantin Svirin.