13 May 2014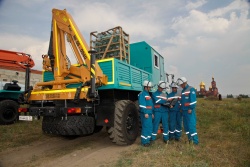 IDGC of Centre continues preparation for the fire dangerous season. Power engineers are realizing in the regions of its service area the plan of mandatory and additional measures to ensure reliable and stable operation of the grid complex and raise the level of fire protection of power facilities.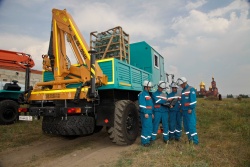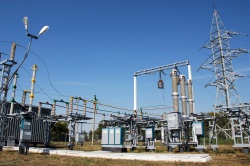 Employees of the company 's operating units continuously monitor the fire situation. This work is done in close cooperation with territorial divisions of the Russian Ministry of Emergency Situations and Hydrometeorology, public authorities and local governments.
Forces of fire technical commissions of structural subdivisions of the branches conduct unscheduled inspections of the state of fire safety of assigned facilities and inspection of power equipment. Particular attention is paid to the condition of outdoor and indoor distribution devices, warehouses with oil, accessory buildings and structures, workshops, as well as substations and exclusion zones of overhead power lines. Facilities are also checked for provision with fire extinguishing agents.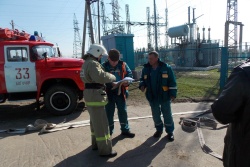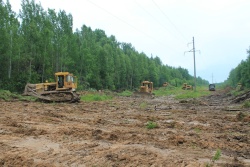 In order to prevent fires in the electric grid complex the work is under way to clear and expand ROWs along overhead power lines (Conductors). Plowing around 35-110 kV substations and overhead wooden poles digging is made to establish shelterbelts around them.
In all branches of IDGC of Centre it is planned to conduct joint trainings and exercises with the participation of executive bodies of subjects of the Russian Federation, territorial divisions of the Russian Emergencies Ministry, local authorities and representatives of other organizations and electric power entities to simulate the interaction in the liquidation of emergency situations with the threat of a power failure during periods of high temperatures. According to their results plans of joint actions in case of such situations will be developed.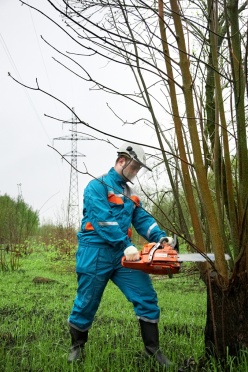 Large amount of work is provided in part of training the company's employees for the fire dangerous season. Dedicated professionals conduct targeted briefings for the production staff on fire safety rules and actions in case of fire.
In addition, the power engineers are taking active public awareness efforts, encouraging citizens to exercise extreme caution during the fire dangerous season, avoid any accidents.
Full implementation of fire safety measures significantly reduces the risk of fires and the economic damage from them. Therefore IDGC of Centre is taking all possible measures that will minimize the risk of fire at the power facilities and will provide reliable and uninterrupted power supply to consumers.