8 May 2014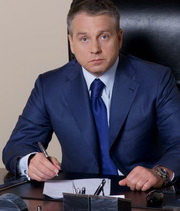 Dear veterans, friends and colleagues!
May 9, 1945 is a sacred day in the Russian history. Every year on this day in May, we remember those who paid with their lives for the freedom and independence of our country, and heartily congratulate the soldiers- veterans and those who worked in the rear helping to bring the long-awaited victory.
This example serves us the highest moral reference point.
I wish you prosperity, good health and many years of fruitful work for the good of the Fatherland!