11 February 2014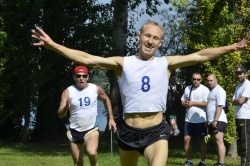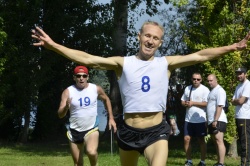 Sergey Meshalnikov, an operator of the Grid Control Centre of Kostromaenergo, won the multimedia project "Let's run up to Sochi", which was held with the support of the Youth Government of the Kostroma region and was awarded a trip to the Olympics in Sochi. As the project winner, Sergey Meshalnikov, was recognized the most active resident of the Kostroma region who confirmed his being fit.
About 300 residents of the Kostroma region fought for trips to the Winter Olympics -2014. The project was launched on June 29. Throughout the summer, participants of the project were to go jogging and mark on the map the distance travelled. Thus, over time to achieve virtually Sochi. For two and a half months of the summer the operator of Kostromaenergo ran 1,720 km. By the autumn it was only 200 km to Sochi. In September 2013 it was the final part of the campaign. It included 50 people who ran a 10-kilometre cross-country race.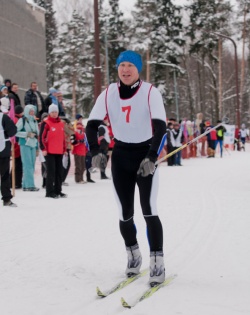 "In the history of the sport Winter Olympic Games are held in Russia for the first time. This is a major event for anyone who loves sports and who cares about his or her country. Sports and energy, in my opinion, are inseparable. A real power engineer, as well as an athlete, is strong not only in body but in spirit," says the operator of the Grid Control Centre Sergey Meshalnikov. "I am happy that I will be able myself to plunge into the atmosphere of the Olympic Games in Sochi, see the world's strongest athletes. It is always a motive for me to go ahead, reach new heights."
IDGC of Centre pays great attention to the promotion of healthy lifestyles. Every year the company holds sports competitions between its branches. They have their own football, volleyball, basketball and other sports teams that participate both in sports events of the company, and in the regional championships.