30 January 2014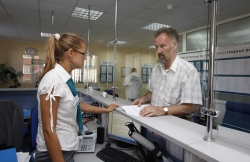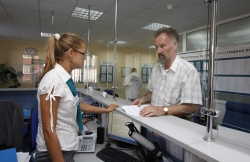 In 2013 IDGC of Centre received 106,080 applications for the provision of value-added services, rendered by power engineers to customers for value. Based on them 97,701 contracts concluded, of which 85,001 were fulfilled. High demand for value-added services allowed the Company to receive in 2013 1,012.420 thousand rubles with VAT of additional non-tariff means, which exceeded the previous year by 17%.
Every year the range of value-added services of IDGC of Centre is growing. Today the company offers customers 10 kinds of value-added services, including the maintenance and development of outdoor lighting networks; operational and technological maintenance and repair of electrical networks and electrical equipment; reconstruction of power grid facilities in the interests of clients; tests and diagnostics of equipment; installation and replacement of metering devices; energy audit and energy services; design and construction of power facilities, work performance within the competence of the customer for grid connection and others.
A number of implemented measures contributed to development of value-added services, including timely equipment of branches with metering devices, which allowed significantly to reduce the turnaround time in the area of value-added services provision and contributing to the effective implementation of the federal law on energy supply; automation of contract work to provide value-added services, which allowed to reduce the processing time of contracts almost by 2 times and so on. Activities aimed at raising awareness of customers about value-added services also contributed to the work efficiency.
Improving the quality of customer service also played an important role in the development of value-added services, achieved through regular training seminars and certification of personnel responsible for the interaction with customers.
An important factor determining the effectiveness of this area was the quality of the services provided by the power engineers. All the necessary work is performed by qualified personnel in strict conformity with the technical standards and requirements. The company has specialized equipment, all necessary permits and licenses, as well as materials and specialized vehicles, allowing to perform work of any complexity with guarantees on all services.