28 January 2014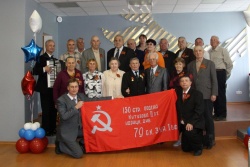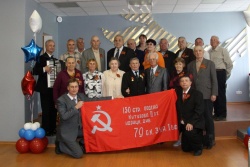 In 2013 the Veterans' Council of IDGC of Centre worked effectively implementing activities in all areas of action under the annual plan. The membership of the Council also changed – it was renewed by 30%; in five branches reporting and election meetings were held, following the results of which new chairpersons were elected.
The Veterans' Council continued to actively participate in the mentoring movement – making young power engineers got acquainted with the history and traditions of the branches.
Last year, veterans participated in social actions and various events dedicated to professional and secular holidays.
Meetings of veterans' organizations began as an interesting and new activity: veterans of "Yarenergo" received a delegation of veterans of TGC-2, the Veterans' Council of "Kurskenergo" organized a meeting with a group of veterans of the Ministry of Energy, Chairman of the Veterans' Council of the Kursk region and the city of Kursk.
Warm relations connect veterans with Youth Councils. For example, in 2013 there was a meeting of veterans with young employees in the branch of "Kostromaenergo" and meetings were also organized with pupils in schools and vocational schools of Kursk, Lgov and Zheleznogorsk on the topic "History of Electric Power Development of the Kursk region".
Veterans' Councils participated in regional events to honour labour dynasties of power engineers. As part of the patriotic action "Energy of Victory" there were performances by a creative team of "Kurskenergo", and young power engineers showed a literary and musical production "Cranes", dedicated to the memory of the fallen in 1941-1945.
One of the most important activities of the Veterans Council is social support for the retired. During 2013 many veterans were provided with vouchers for sanatorium-resort therapy and also with material assistance in purchasing medicine. The branches traditionally organized visits of heroes of an anniversary at their home with the award of food packages.
In 2014 the Veterans' Council will continue to work on the newly approved plan, realizing a number of interesting projects. Next year veterans planned participation in the preparation and shooting of the film "Energy of Central Russia. 10 years of victories and achievements", as well as in scientific and practical conference on development results and prospects of the Company with representatives of the authorities, partners and community organizations. Also, in 2014 the Veterans' Council will provide practical assistance in renewing, completion and updating of all power engineering museums in the company's branches.