22 April 2013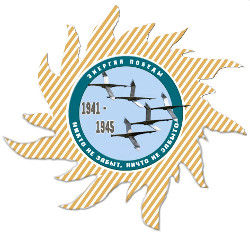 Within the event in all 11 branches of IDGC of Centre a performance of literary and musical production «Cranes» was organized, in memory of the fallen in the 1941 — 1945. The performance was staged by the creative team of IDGC of Centre — Kurskenergo division.
«Cranes» talk about the war and the people whose lives are closely intertwined with the events of those years. The story begins June 22, 1941, when proms take place throughout the whole country. Yet yesterday's students are looking to the future, make plans, dream. But the audience is already aware that a different fate awaits the children, and the performance will talk about that. The play is filled with a sense of respect for the heroism of these young men and women, shows the heroism and fortitude of the Russian people, who won a great victory. Throughout the play songs of the war years are sung. At the scenery involved in the play, authentic military photos of letters and battlefields are placed.
The action «Energy of Victory», which is dedicated to the celebration of the 68th anniversary of the Victory in the Great Patriotic War, will be attended by labour teams of branches of IDGC of Centre. The main audience of the literary and musical performance «Cranes» will be veterans of the Great Patriotic War. Active assistance in carrying out the action of IDGC of Centre is being provided by representatives of the Youth Council, the Board of Veterans of the branches, district administrations and municipalities, as well as public organizations.