7 March 2013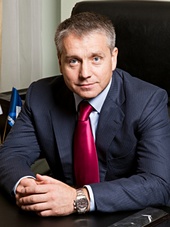 Dear women!
I heartily congratulate you on the International Women's Day on March 8th!
This wonderful holiday comes in the doors of everyone with gentle warm of the spring sun. It is full of joy and love, beauty and harmony — those feelings that women bring into our lives.
May luck and prosperity always accompany you and your family. Be healthy and happy!
Acting General Director
of IDGC of Centre
Oleg Isaev