29 November 2012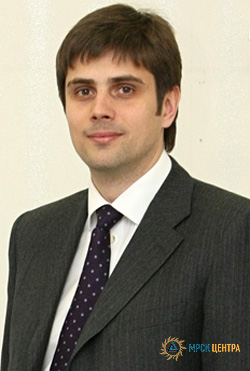 By the Decision of the Board of Directors of IDGC of Centre (Minutes # 28/12 of 28.11.2012), Alexey Demidov, First Deputy Executive Director of IDGC Holding, was appointed Acting General Director of IDGC of Centre preserving his functions and duties assigned to the main office.
Alexey V. Demidov was born in 1976 in Leningrad. In 1998 he graduated from St. Petersburg Trade and Economic Institute on "Accounting and audit".
In 1994-2000 he worked at OJSC "Bank Petrovsky" (OJSC "Petrovsky People's Bank"), where he worked from a consultant to Director of Internal Audit Office. Later, he held the position of Financial Director of CJSC "First Stevedoring Company" (2001-2003), First Deputy General Director of OJSC "Sevmorneftegaz" (2003-2006), Adviser to Deputy Chairman of the Management Board of Gazprom (2006), First Deputy Financial Director of Rosneft (2006-2009).
From March 2009 — Deputy General Director of IDGC Holding for Economics and Finance (from December 2009 — Member of the Management Board).
Alexey Demidov was distinguished with industry awards and certificates of merit of the Ministry of Energy of the Russian Federation, and he was awarded the title of "Honorary Power Engineer of the Russian Federation". In 2012, by the Decree of the Russian President Vladimir Putin for his achievements in labour and years of diligent work Alexey V. was awarded a medal "Order of Merit for Country of the II Degree".