17 September 2012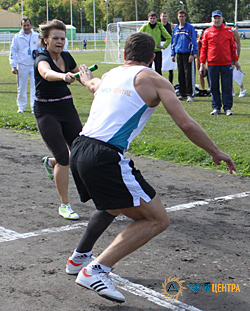 Staff of IDGC of Centre took the fifth place in the team championship at the Fourth All-Russian Summer Sports Games of Power Engineers of the distribution grid complex, organized by IDGC Holding.
The competition took place in early September 2012 in the Moscow region suburban resort "Klyazma", which more than 300 athletes from 12 teams representing operating companies of IDGC Holding came to. Power engineers were to show their best in the following sports: indoor soccer, weight lifting, track and field and volleyball.
Opening the Sports Games, Deputy Executive Director — Chief of Staff of IDGC Holding Yury Mangarov mentioned: "The development of sport — one of the main components of social work of our company and its subsidiaries and affiliates. IDGC Holding fully supports sports and sports organizations in 69 regions of the Russian Federation, is involved in the construction of new sports facilities, focusing on the development of children's and youth sports."
"It's certain to say that our sports games have become a significant corporate and industrial tradition, — said Yury Mangarov. — The major element of this work is to promote sports and healthy lifestyle among employees of operating companies of IDGC Holding. And, as a consequence, the number of participants in sports grows annually, and athletes of the electric distribution grid complex show better sports performance."
IDGC of Centre was represented by 23 athletes from branches Voronezhenergo, Smolenskenergo, Tverenergo, Bryanskenergo, Kurskenergo and Lipetskenergo.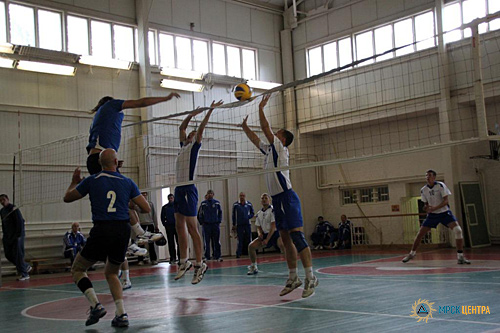 The team of IDGC of Centre achieved the greatest success in the volleyball competition, winning the bronze medal. The athletes of IDGC of Centre also performed well in track and field and weightlifting, and entered the top five teams.
As a result, in the team championship the team of IDGC of Volga won. The team of Tyumenenergo took the second place and third — IDGC of South.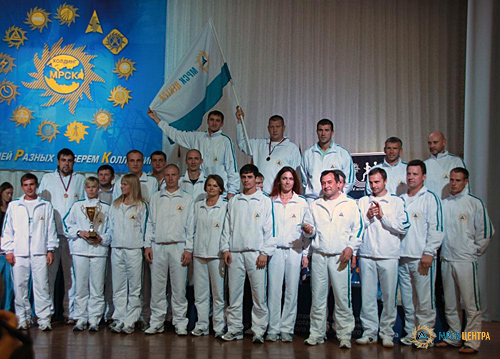 "The competition was held, as usual, at a high level. The team of IDGC of Centre had a good chance to enter the top three, but in a tough struggle a few points and seconds decided all. But ahead of us there are Winter Sports Games, where there will be a chance to improve our results,"- noted the team member of IDGC of Centre, Specialist of integrated management systems of IDGC of Centre — Voronezhenergo division Evgenia Karlova.