31 August 2012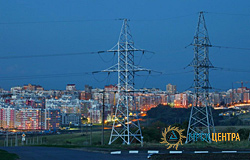 IDGC of Centre will construct a new substation of 110/35/6 kV "Kreida" in the western part of the city of Belgorod. The substation is to start in 2013.
Commissioning of the 110 kV "Kreida" will improve the reliability of power supply of large industrial customers of the regional center and will be transfer power supply of some household consumers of the northwestern part of Belgorod and Belgorod region to it. The new substation will create conditions to connect new housing development facilities to the grid.
The project involves the installation of modern electrical equipment at the power facility. It is planned to install two power transformers rated at 25 MVA each, substation control building (SCB) in block-modular design, combined with indoor switchgear; equipment of 110 kV switchgear of block type with polymer pole-bar insulation, disconnectors with electric drives and 110 kV gas-insulated switches. It is planned to equip power transformers, power line entries, collecting bus bars, switches and circuit breakers with protection and automation systems, developed on a basis of microprocessor-based terminals. The microprocessor protection blocks will track the performance of the technological complex of the substation in real time.
Remote data collection on the amount of electricity consumed will provided by the automated data measurement system for monitoring and metering, the substation operational management – by the Grid Control Centre of Belgorodenergo remotely, without the involvement of operational staff. This significantly reduces the switching time, putting the equipment for repair and liquidation of emergency operation modes. For safety it is planned to install a perimeter alarm system and CCTV.