9 July 2012
IDGC of Centre became a member of the 'non-for-profit' Association "International Conference on Electricity Distribution CIRED", a largest international association uniting distribution grid companies from about 40 countries with its headquarters in Brussels. Previously, the decision to join CIRED was taken by IDGC of Centre at a meeting of the Board of Directors.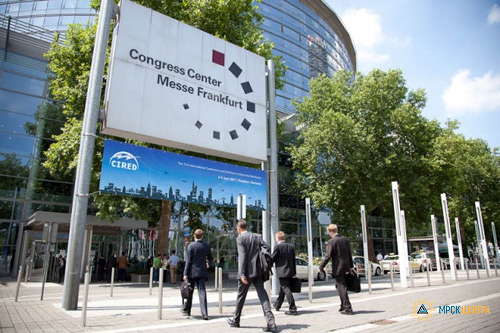 Areas of ​​interest of CIRED are issues related to electricity distribution and electricity supply to customers, including economic issues (cost reduction, organization and management of energy supply, development of the electricity market, planning). The purpose of CIRED is to increase the appropriate business expertise, skills and knowledge of members of the organization. The organization brings together scientists and engineers to build intellectual capacity in research and development, construction and operation of electrical distribution networks, and also assists in organizing and conducting major research and development, creating new technologies and sharing experiences with experts from different countries of the International Conference CIRED. To date, managing member countries of CIRED are Austria, Belgium, Great Britain, Germany, the Netherlands, Spain and others. Russia has been a member of the organization CIRED since 1999. On June 20, 2012 at a general meeting Nikolay Shvets was elected Chairman of the Nonprofit Partnership Council "The National Committee of CIRED. Electrical distribution networks".
Participation of IDGC of Centre in the activities of such an authoritative international organization will allow to summarize the experience of the latest world achievements and developments related to the design, construction and operation of distribution networks for their further implementation. The entry of IDGC of Centre and other grid companies of IDGC Holding is a logical step towards the integration of Russian electricity distribution companies in the global electric grid market conditions.