3 July 2012
Improving the forms and methods of working with customers, the search for modern communication channels are considered in IDGC of Centre as the main areas of development. The Company's efforts are aimed at creating maximum comfort to its customers and providing them with the full range of services. As part of this direction in the town of Valuiki in the Belgorod region on the site of the multifunctional center a representative office of IDGC of Centre — Belgorodenergo division was opened.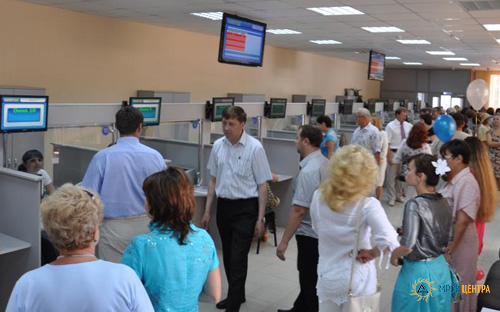 The center provides a wide range of municipal government services to citizens, but by opening the representative office of Belgorodenergo this list has been further expanded: customers can apply for grid connection to electricity networks of the branch, request for the replacement, installation and testing of electricity meters, receive a whole range of additional services, quickly and easily find answers to questions related to electricity supply. Thus, in the representative office of Belgorodenergo consumers can get the same services as at the Customer Service Centre.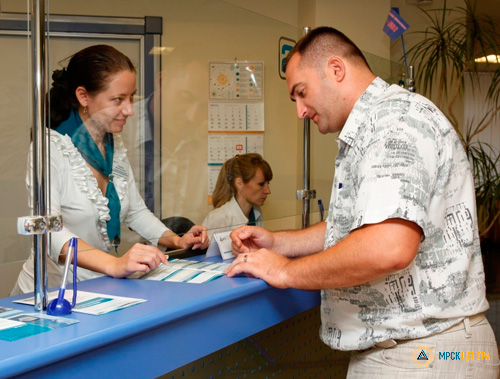 The core of the multifunctional center is a single standard of services provision to the public on the technology of "one contact". Here there is the information sector, the sector of waiting and reception of applicants, as well as pay offices to receive payments under the single payment document - for electricity, gas, water, landline telephone, and solid waste removal.
"IDGC of Centre, developing its client-oriented strategy, is constantly striving to improve the quality of customer service. In connection with this the Company is looking for new forms and methods that would improve the service, make service for the public better and more affordable - stresses Olga Lezhneva, Head of Customer Relationship Management Office of IDGC of Centre. - Opening the representative office of IDGC of Centre on the site of the multifunctional center is important and extremely necessary: because now people do not need to walk the chain of authorities, gathering enquiries, filling in and coordinating necessary documents. All organizations are gathered in one place, which means that it will be easier to solve problems".