8 June 2012
A meeting of General Director of IDGC of Centre Dmitry Gudzhoyan and Governor of the Kostroma region Sergey Sitnikov took place. The main topics of the discussion were the issues of further modernization of the electric grid of the Kostroma region, participation of the power industry in the investment projects that are running in the region, as well as a number of other issues. Sergey Sitnikov spoke about attracting investors to the region: what is the energy surplus infrastructure needed for, to ensure which the grid company is responsible for.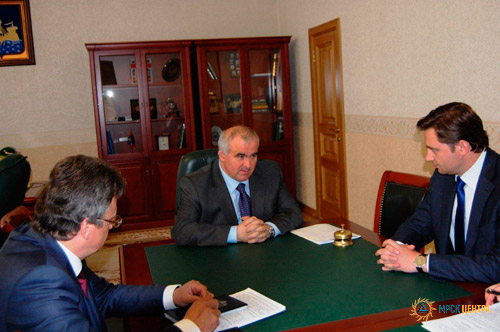 One of the stages of the working trip of the head of IDGC of Centre was a visit to the high-voltage lines "Trans-Volga-1" and "Trans-Volga-2", which have been under a large-scale reconstruction since May this year by electricians of Kostromaenergo. As a result of visiting the construction site Dmitry Gudzhoyan noted the strategic importance of that power facility for the region's economy.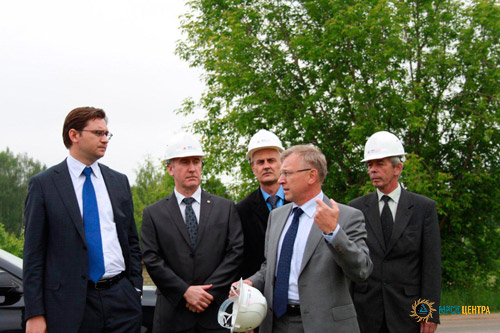 A meeting was also held to discuss current issues and future directions of work and a visit to the Grid Control Center of Kostromaenergo (GCC), operating on the site of Kostroma branch of IDGC of Centre. Here Dmitry Gudzhoyan was demonstrated advanced technologies that allow GCC operators to quickly implement operational management of the electric grid complex of the region. Deputy General Director of IDGC of Centre - Kostromaenergo division director Alexander Glebov explaind that in the third quarter of 2012 the branch will complete the transition to the target model of operational and technological management, which is an essential element of the technical policy of IDGC of Centre.
"Our common goal - to provide reliable electricity to consumers. This is especially true when preparing for the operation through the next heating season. We agreed with Governor of the Kostroma region of joint actions for the timely connection of consumers to the electricity networks", - stressed General Director of IDGC of Centre Dmitry Gudzhoyan.