20 September 2011
On 16 and 17 September the celebrations were held in Belgorod, which were headed by His Holiness Patriarch of Moscow and All Russia, Kirill.
After the sacred procession with the relics of St. Joasaph the Patriarch performed the rite of consecration of the chapel of the patron saint of the Belgorod land. A day later, at the Cathedral Square of Belgorod the Divine Liturgy was held, after which the spiritual and educational center of the temple of Faith, Hope and Charity and their mother Sophia the Patriarch held a final reception, which was attended by General Director of IDGC of Centre, Dmitry Gudzhoyan and Deputy General Director of IDGC of Centre — Belgorodenergo division director, Victor Filatov.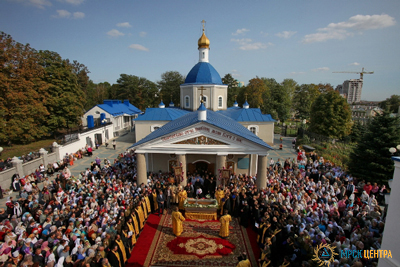 In the days of the celebrations the Belgorod power men to ensure reliable power supply of the regional center, had an unscheduled check of cable and overhead power lines, completed thermal control of substations, providing the power supply of the city. With the use of modern technologies and materials the street lighting power lines and the electricity networks of the nearby houses and yards were reconstructed, decorative lighting fixtures were installed, power and architectural lighting of the chapel was provided, built in the location of the grave of St. Joasaph.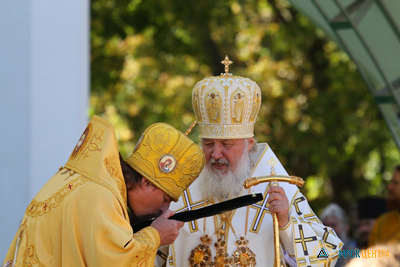 At the closing grand meeting of the Board of Trustees on construction of the chapel the chairman Vasily Boltenkov awarded certificates of honour to active participants in the revival of the sanctity and sponsors who have made a significant contribution to this good deed. Among the awarded was IDGC of Centre — Belgorodenergo division.