11 September 2023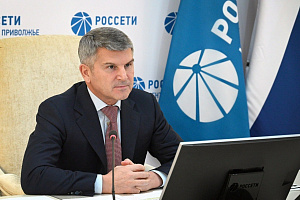 At the operational meeting, General Director of Rosseti Centre and Rosseti Centre and Volga region noted the high-quality organization of measures to ensure reliable power supply to more than 14 thousand polling stations on the election days.
The elections at various levels took place in all regions of the Company's operational responsibility, and in five of them – the Voronezh, Ivanovo, Nizhny Novgorod, Orel and Smolensk regions – governors were elected.
During the period of activity of the election commissions, increased control over electrical grid facilities was established, all planned repairs were suspended and security measures were strengthened. There were 1,333 crews of 3,827 people and 1,741 motor and special vehicles on duty. For temporary power supply to consumers, if necessary, 2,264 backup power supply sources with a total capacity of 82.9 MW were prepared for use.
"The power engineers made thorough preparations for the elections. A set of measures was developed to ensure reliability and restore power supply in the event of technological violations, and 24-hour staff duty was organized for the entire voting period. Thanks to a responsible approach and coordinated work, the stable functioning of the energy complex in the area of our operational responsibility was guaranteed," noted Igor Makovskiy.