7 September 2023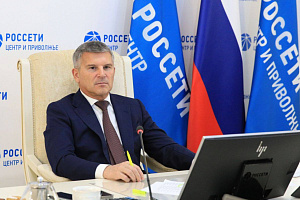 General Director of Rosseti Centre and Rosseti Centre and Volga region Igor Makovskiy held a meeting with leaders of primary trade union organizations of 20 branches of the company.
The head of the companies highly appreciated the level of interaction between the trade unions and the company's management and stressed that when making organizational decisions, it is important to focus on the opinion of the trade union associations, which directly reflects the mood of labour teams.
It was noted that in the era of change, the Collective Bargaining Agreement acquires special significance. In accordance with it, the employer not only complies with all the obligations assumed, but also promptly responds to changes taking place both in the industry and in the country as a whole. Thus, during the joint meeting with the trade union representatives, General Director brought to the attention of the participants the decision to conduct additional indexation of the salaries of employees of the companies from 1 September.
"Given the decision on additional indexation, we predict that the income of our employees will increase by 9.5% compared to last year. Our company once again confirms that it is a responsible social partner, impeccably fulfilling all its obligations. Thanks to this, more than 55,000 employees can be proud of their work at Rosseti Centre and Rosseti Centre and Volga region," said Igor Makovskiy.