15 June 2022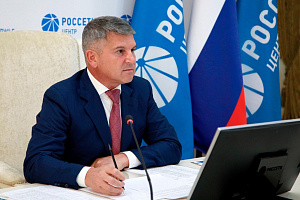 Igor Makovskiy, General Director of Rosseti Centre, PJSC - the managing organization of Rosseti Centre and Volga region, PJSC, held an operational meeting, where he once again focused on the practical application of the approaches and norms of the updated labour safety program.
The head of the energy companies stressed that the electric power industry is a high-risk sector, and the number one priority in the organization of work is the life and health of employees. It is necessary not only to reduce the level of industrial injuries, but to completely eliminate them. Along with this, it is also important to ensure the safety of ordinary people who find themselves in close proximity to power facilities.
"The further involvement of our employees in an independent culture of safe work, the conscious concern of each employee for their own health, control by management and the team, as well as the strict implementation of the adopted regulations, will completely eliminate occupational injuries and possible risks for residents of the regions of our presence," noted General Director of Rosseti Centre and Rosseti Centre and Volga region Igor Makovskiy.