1 June 2022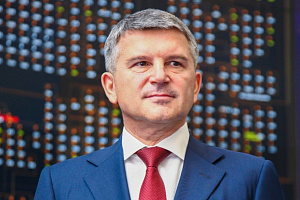 On 1 June, International Children's Day, traditional festive events will be held at branches of Rosseti Centre and Rosseti Centre and Volga region. Power engineers from 20 regions of Russia will congratulate pupils of children's social, general educational and preschool institutions, as well as children of employees of the Companies.
When organizing holidays, employees of the energy company use not only fun, but also educational forms of organizing events. These are excursions to facilities of the energy complex, and interactive performances, cartoons, classes with animators and, of course, gifts, which invariably arouse the interest of children.
"Congratulations to all children and their parents! 1 June is a holiday that reminds us, adults, of the responsibility that we bear both as parents and as power engineers. Children need our constant protection and care. That is why regular communication between power engineers and children is an integral part of our social work," stressed Igor Makovskiy, General Director of Rosseti Centre, PJSC - the managing organization of Rosseti Centre and Volga region, PJSC.