14 April 2021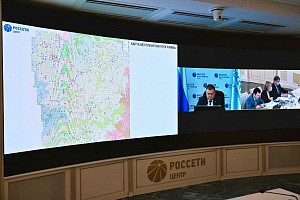 The efficiency of the Tulenergo branch and Tula City Electric Grids with specialized deputies and the management of Tulenergo. When developing the proposals, an analysis was made of complaints from residents of the Tula region regarding the quality of energy supply in a number of districts of the region.
The comprehensive program provides for specific steps to reduce failures in grids of Tulenergo and Tula City Electric Grids, improve the system for handling complaints from citizens, regional authorities and municipalities, modernize energy capacities, reduce grid losses, and develop value-added services.
Also, during the meeting, attention was paid to improving the reliability of power supply in the service of the Yasnogorsky Distribution Zone of the branch. In the coming months, more than 350 kilometres of 0.4-10 kV overhead power lines, 150 transformer substations will be modernized, and measures will be taken to eliminate the shortage of capacities in supply centres and create a reserve to ensure the future load. As the head of the energy companies noted, the planned measures will increase the efficiency of the activities of Tulenergo and Tula City Electric Grids.
«Reliable and uninterrupted power supply is a key priority for organizations. The measures implemented by the power engineers will reduce the number of technological disruptions in the grids and increase the comfort of the residents of the Tula region,» stressed Igor Makovskiy, General Director of Rosseti Centre and Rosseti Centre and Volga Region.