20 November 2014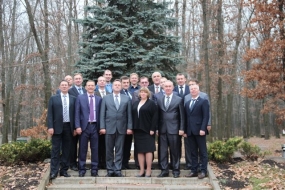 A two-day meeting of chief engineers of the company's from 11 branches and technical specialists of IDGC of Centre completed in the Orel branch.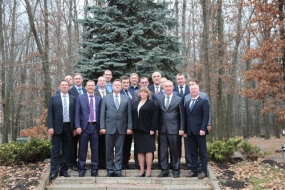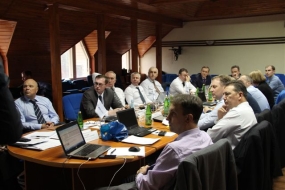 One of the main topics of discussion was the issues of industrial activity. The meeting heard reports on the work carried out and the main problems in the preparation and operation through the autumn-winter period, performing maintenance and investment programs, as well as on the prevention of electric injuries with third parties and the company's staff.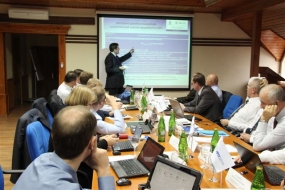 During the meeting Deputy Chief Engineer for Operation of IDGC of Centre Anton Gerasimov told about the main results of the company's operations from the beginning of 2014, effective planning and implementation of the program of reconstruction and modernization of the electric grid complex in the service area of the company.
Head of Occupational Safety of IDGC of Centre Elena Kalinina presented data analysis of injury to third parties. Participants of the meeting discussed the results of organization and performance of a set of activities to prevent electric injuries. In particular, in his report Chief Engineer of Bryanskenergo Alexander Kosarim shared some positive experience in implementing measures to reduce injuries.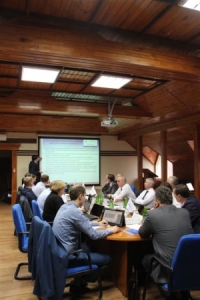 The discussion of experts also touched upon the prospective development and innovation, the implementation of energy efficiency and conservation objectives. On the example of Orelenergo the system introduction of electric passenger cars, design features, and experience of operating an electric vehicle were considered. Given the global trends and environmental aspects the meeting's participants highly appreciated the possibility of further use of electric vehicles.
"Meetings of this format are extremely important and valuable in terms of sharing experiences and opinions. It is important not only to assess the actual results of our work together, but also to make rational proposals for improving the operation of the electric grid complex of the company in the future," stressed Deputy General Director - Chief Engineer of IDGC of Centre Alexander Pilyugin.