5 November 2014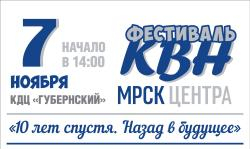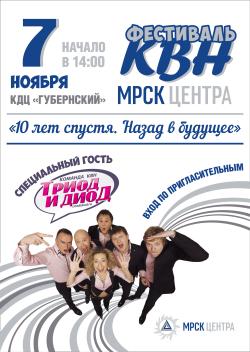 November 7, 2014 the cultural and recreational centre "Provincial" in Smolensk will host the Club of the Funny and Inventive Festival "10 years later. Back to the Future", dedicated to the 10th anniversary of IDGC of Centre. Within the festival teams of 11 branches of IDGC of Centre will compete for the title of the most funny and inventive in the electric grid complex of the Central Federal District.
The jury will evaluate team performances in 3 contests: "Greeting", "Biathlon" and "Musical home assignment". The winner of the Major League of the Club of the Funny and Inventive, the Smolensk team "Triode and diode" will be a special guest of the festival, which will perform out of the competition.
IDGC of Centre as a company was incorporated December 17, 2004 for an interregional association of distribution grid assets, which provides electricity to businesses and citizens of 11 regions of Central Russia. IDGC of Centre supplies electricity to large industrial companies, transport and agriculture enterprises. In addition to the electricity transmission, the Company also provides connection of new customers to the electricity grid.
This year is an anniversary for the company, so in honour of the 10th anniversary there are many fun activities for employees, their families, customers, and partners.