28 October 2014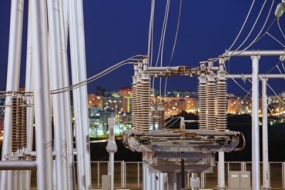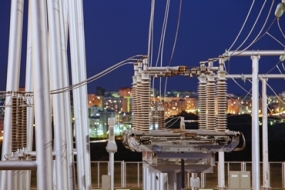 According to operational data for 9 months of 2014 in the course of implementation of the investment program IDGC of Centre's branches developed more than 6,977 million rubles as capital investments. For the specified period 2,741 kilometers of power lines of different voltage levels were commissioned, power facilities with a total capacity of 389 MVA were renovated and constructed. Total cost of the commissioned fixed assets was 5,484 million rubles.
During 9 months IDGC of Centre has a number of important projects under implementation, which are planned to be completed by the end of this year. Thus, the branch of Belgorodenergo continues constructing the 110/35/6 kV substation "Kreida", which will create the necessary reserve capacity for grid connection of new facilities. At present, the construction is being carried out in full accordance with the planned schedule. Until the end of the year at the feeding centre two power transformers of 25 MVA will be mounted, the branch spent 118 million rubles as capital expenditures on it. The total cost of the project is 282 million rubles.
Until the end of the year the branch of Tverenergo plans to complete work on the construction of the 110 kV substation "Lebedevo" of 50 MVA. The total cost of the power facility construction is 85 million rubles. The new feeding centre will provide power to the industrial zone of Raslovo and, in particular, to the located there excavator plant "Hitachi". This company has a strategic importance for the region: the Japanese company is the largest international partner of the Tver region.
The branch of Kostromaenergo is completing a large-scale reconstruction of major "energy arteries" of the city of Kostroma - the high voltage power lines 110 kV "Motordetal - Kostroma" and "Zavolzhskaya" - 1,2 circuit with their length of 12 km. In the course of this project implementation 26 metal multifaceted poles were installed, wires were replaced with more modern ones, meeting high requirements of reliability and quality of electricity transmission. The project, worth 138 million rubles, will be put into operation before the end of this year.
The investment program of IDGC of Centre is aimed at providing reliable and quality power supply to consumers in the region, reducing equipment wear, increasing the availability of power grid infrastructure for rapid socio-economic development of 11 regions of the Central Federal District, in the service area of the company.
Until the end of 2014 IDGC of Centre is planning to invest 5,153 million rubles in the modernization, renovation and construction of power facilities.