21 October 2014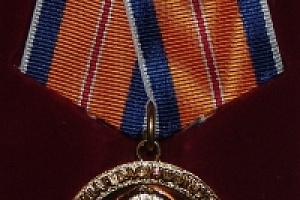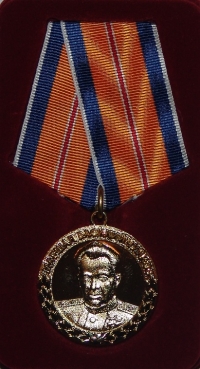 By the Order of the Minister of the Russian Federation for Civil Defense, Emergencies and Elimination of Consequences of Natural Disasters Head of Public Relations of IDGC of Centre - Orelenergo division, Academician of the Russian Academy of Energy Journalism Eduard Rudakov was awarded the Medal of EMERCOM of Russia "Marshal Vasily Chuikov".
Over many years of cooperation between the press services of EMERCOM of Russia and the Orel branch of IDGC of Centre - Orelenergo division the interaction algorithm in a case of power outages and emergencies was perfected. This algorithm is designed to timely inform the public when blackouts occur, not only through the media, but also through the web-site of EMERCOM in the Orel region. On the web-site of EMERCOM consumers and journalists can learn about the number of first responding and repair crews, special vehicles involved in the liquidation of consequences of outages, as well as the time of power supply restoration.
"Orelenergo puts its energy, knowledge, expertise and experience in the coverage of rescue services. Thanks to the indifferent look at the problems associated with the prevention of emergencies, many of our materials, information, and recommendations become more accessible to residents of the region," said Head of the department of information propaganda and public relations of EMERCOM of Russia in the Orel region Natalia Akulova.