22 September 2014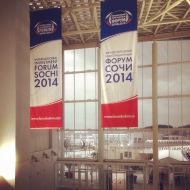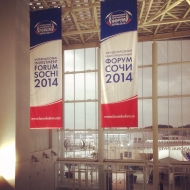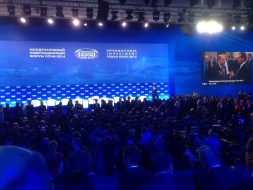 General Director - Oleg Isaev represented the company at the forum.
In Sochi there were plenary sessions, round tables and panel discussions on the effectiveness of state-owned monopolies, the role of the energy and fuel industry in the Russian economy, the electric power industry development plans. At the round table "The performance of state-owned monopolies as an internal reserve for growth" "Russian Grids" presented plans to construct a modern energy system for sustainable socio-economic growth of the country. In addition, in order to improve the reliability of power supply in several regions of the group of companies "Russian Grids" has signed a number of agreements.
Oleg Isaev participated in the strategic activities of the forum, where during the general discussion a number of constructive solutions were made for effective cooperation between the federal and regional development institutions, to attract investments to the domestic economy and the overall development of the leading branches of the fuel and energy sector.