18 September 2014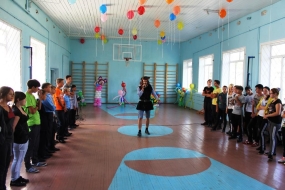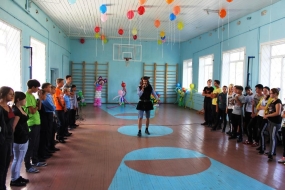 A real treat for children of the sponsored boarding school in Talovsky district was arranged on Friday by employees of IDGC of Centre together with the trade union of IDGC of Centre - Voronezhenergo division.
A theatrical performance was organized for the children, which was played by professional actors of the Voronezh Youth Theater. The performance of entertainers was accompanied with figurines of funny little men made out of balloons. Both the children and their adult mentors loved the presentation in a pirate style.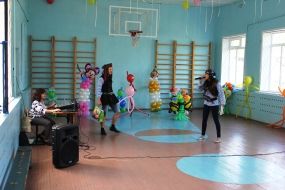 In addition, the specialists of the social relations department handed to the sponsored organization school supplies, stationery, electronic books purchased with voluntary contributions from employees of Voronezhenergo.
IDGC of Centre - Voronezhenergo division from 2001 is a patron of the Talovskaya boarding school for orphans and children left without parental care on a regular basis helping this institution. During this time the relationship developed into real friendship. For example, in 2013 the branch's staff assisted in the repair of a tractor, with which the children themselves now grow crops on the plot.
The branch's staff does not miss a single important event in the life of the school and, of course, according to the good long-standing tradition for the New Year they conduct an action in the boarding "The brightest tree". Power engineers arrange for children New Year's celebrations with carnival costumes, songs, contests and giveaways. And every summer school-leavers come to Voronezh on a visit to the branch's employees.
"We are committed to helping every child - from the youngest to school-leavers," underlines Director of Voronezhenergo Ivan Kleymenov.