10 September 2014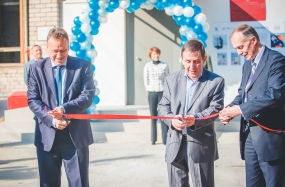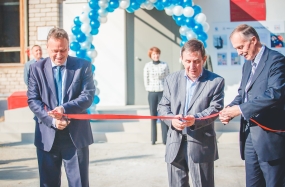 On September 10, in Konakovo of the Tver region a solemn opening ceremony of a training centre for distribution grids on the site of the Energy College - a branch of "National Research University "MPEI" in Konakovo was held.
The centre is designed to secure the practical knowledge gained at the educational institution. The company IDGC of Centre provided the training centre with samples of a 10/0.4 kV package transformer substation, a 10/0.4 kV pole-mounted transformer substation, overhead line sections with insulated and uninsulated wire of 0.4-10 kV on concrete, wooden and multifaceted poles. Along with it particular emphasis is put on matters relating to safety. The training centre is equipped with personal protective equipment for power engineering students, all necessary gear for the organization of work operational and maintenance and first responding mobile crews.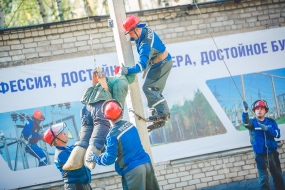 The event was another step in the implementation of a joint plan of interaction between enterprises of the electric grid complex and specialized educational institutions in providing practical training in the framework of the Cooperation Agreement between IDGC of Centre and NRU "MPEI".
According to Deputy General Director for Technical Issues - Chief Engineer Alexander Pilyugin "The power grid development in Central Russia keeps up with the time. Construction and reconstruction of power facilities in the regions is carried out with the use of modern technologies and materials. Contemporary work on power equipment requires high qualifications, skills, speed and, of course, compliance with electrical safety codes. The industry is interested in the young and promising staff."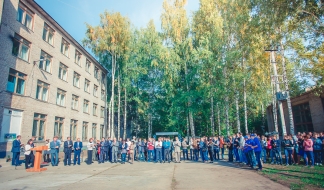 According to Deputy General Director for HR Management and Organizational Design of IDGC of Centre Inna Gromova, the practical use of modern equipment in the learning process will bring the training of future power engineers to a new level. "Energy is an important and complex industry that requires the work of specialists in it, professionalism and dedication. Therefore, those members of the younger generation, who are planning to associate with it their fate, they need already from the students' bench to continually improve in practice obtained in the process of learning knowledge," she stressed.
At the end of the event for future power engineers and journalists within the gathering there was a master class shown how to work at the power equipment by an operational and maintenance crew of Konakovsky Distribution Zone.