28 August 2014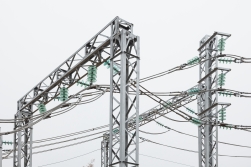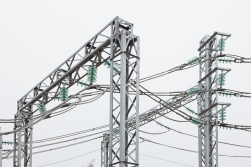 A subsidiary of JSC "Russian Grids" - IDGC of Centre in support of state objectives to support domestic food industry and agricultural producers by the end of 2014 will perform grid connection of 16 agricultural enterprises with total customer contract demand of 18.36 MW. The major grid connected facilities will be a feed mill, a grain elevator, a poultry complex of OJSC "Chicken Kingdom" in Yeletsky district; a granary and pig farm for 25,000 heads of LLC "AgroInvest" in Izmalkovsky district, a factory for processing agricultural products with deep freeze of LLC "Agrobitholod" in Terbunsky district, and a pig-breeding complex for 2,300 heads of LLC "Joy Gen" in Dobrinsky district.
An important step towards the implementation of the programs to support the agroindustrial complex will also be a forthcoming agreement between IDGC of Centre - Lipetskenergo division and the administration of the Lipetsk region on the implementation of measures to ensure reliable power supply and create conditions for the grid connection of the food industry and agricultural producers in the region.
As part of this agreement a number of measures are understood to support the agricultural sector in the Lipetsk region. On the part of the electric grid company it is the priority inclusion of applications for grid connection of the agroindustrial complex into the investment program, minimizing payment for the grid connection by optimizing the technical solutions adopted, the maximum possible reduction in terms of execution of measures for existing and newly signed contracts for grid connection and others.
In solving the tasks set the power engineers rely on the support of executive authorities both in the organization of working relationships and individual activities, starting with the definition of a list of recipients of support - legal entities and individual entrepreneurs planning to invest in the development of the food industry, agriculture and agribusiness, and, ultimately, simplifying the procedure, reducing the time of land allocation and issuance of permits for construction of power facilities with the voltage class of less than 20 kV within the grid connection of consumers to the electricity grid in the region and others.