15 May 2014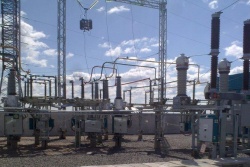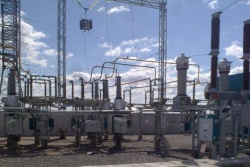 Specialists of IDGC of Centre - Kurskenergo division has commissioned the 110/10 kV substation "Revival", constructed in Pristensky district in the Kursk region within the grid connection agreement of facilities of the group of companies "MIRATORG - Belgorod" - the largest association of agricultural enterprises in the Belgorod and Kursk regions included in the agricultural holding "Miratorg".
The first facilities connected to the grid through the new supply substation were a pig farm with a closed loop and a veterinary waste plant with a total capacity of over 2.5 MW. Until the end of the year the investor plans to build in the region a large meat processing plant with a capacity of 5 MW, the electricity supply of which will also be carried out from the substation "Revival". In addition, the new power facility commissioning allowed to improve the quality of power supply of a nearby community – the settlement of Kirovsky.
At the substation "Revival" there are two power transformers with a total capacity of 20 MVA (2x10MVA) installed. Their power is chosen in such a way that in case of failure of one transformer the other could provide the entire load to the power facility. The new supply centre is equipped with the most modern power electrical equipment, which allows to provide for the required reliability of electricity supply and further reduce repair and maintenance costs for its operation. Here innovative new developments in the field of remote control and IT-technologies were applied.
"The project for the construction of the substation "Revival" evidences successful teamwork of IDGC of Centre and the Kursk Region Administration. Creating some modern electricity infrastructure in the region, we contribute to the development of its economic potential, in this case - agriculture, attracting investment, commissioning of new social facilities," stressed Deputy General Director of IDGC of Centre – Kurskenergo division director Alexander Rudnevsky.