7 May 2014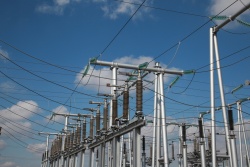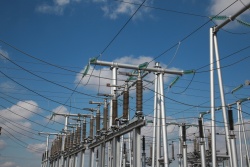 IDGC of Centre continues constructing the 110/35/6 kV "Kreida". The new power facility will appear this year in the eastern part of the Belgorod regional centre. Around 290 million rubles were spent on its construction.
The substation "Kreida" will supply electricity to industrial and residential customers of the regional centre, as well as create the necessary reserve capacity for connection to the grid of new facilities. The construction was started by power engineers last year. For today two power transformers of 25 MVA each have already been installed. On the site a building of the substation control and 6-35 kV indoor switchgear were installed. Preparatory work is under way for installation of 110 kV outdoor switchgear equipped with gas-insulated circuit breakers and disconnectors with electric drives.
All equipment is protected against overvoltage and is equipped with microprocessor-based relay protection systems, which in real time will be able to monitor performance of the feeding centre and instantly respond to emergency situations.
In the future we plan to install modern automated systems of supervisory control, control and metering equipment. Transmission of telemetry information online will be provided by two independent channels of communication. Operational management of the substation will be provided by an operator of the Grid Control Centre of IDGC of Centre - Belgorodenergo division without attracting staff that will significantly reduce the time of switching, turning off equipment for repair and liquidation of emergency operation modes. For security a perimeter alarm system and CCTV will be mounted.
The power engineers plan to complete the construction by the end of this year.