7 May 2014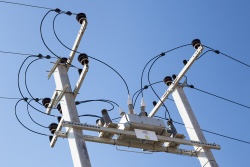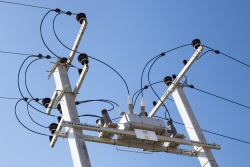 Power engineers of IDGC of Centre have provided electricity supply to an automobile plant of LLC "Motorinvest" IRITO Group in Krasninsky district of the Lipetsk region, using unique modern power equipment – a mobile 110 kV 25 MVA substation made by the company "Siemens".
As for the design the mobile substation consists of two modular units placed on platforms of two car trailers. On one of the modules gas-insulated switchgear system and a 110 kV power transformer capacity of 25 MVA are installed, on the other - a block - container with 10(6) kV distribution switchgear and auxiliary, control and protection systems. Te modules are connected by flexible 10 kV XLPE cables. This design allows the possibility of transporting the mobile substation in any geographical point and use it as a powerful standalone power source for the liquidation of the consequences of technological failures, construction of a stationary substation, as well as offloading the grid during peak periods. Among other advantages of the MSS are minimum volume of construction work for the commissioning and remote monitoring and remote control in the supervisory system.
Further development of production will be provided by the stationary 110 kV Substation "Christmas", the construction of which the power engineers of IDGC of Centre will begin later this year. Construction of the substation will be implemented using the latest equipment and modern technical solutions providing high performance and reliability of power supply to consumers. 110.2 million rubles will be allocated for it.
The significance of the work, performed by the power engineers, was marked by the IRITO Group President Alexey Reznikov during the opening ceremony of the paint shop of LLC "Motorinvest" in March this year, which was attended by the head of the region Oleg Korolev, heads of municipalities and urban districts, representatives of political parties and public organizations, heads of industrial enterprises.
"Successful implementation of this ambitious project would be impossible without your direct involvement," said the letter of gratitude addressed to the head of Lipetsk branch of IDGC of Centre.
For reference:
Construction of an automobile plant with a complete cycle of the Chinese brand "Great Wall" in Krasninsky district began in 2012. In May of this year it is planned to complete the construction of the welding shop, and next year it is scheduled to continue the work on a new assembly plant. In the future, up to 120,000 vehicles per year will be manufactured there.