18 February 2014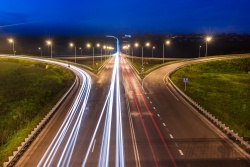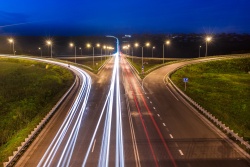 In 2014 IDGC of Centre plans to install in the Belgorod region about 14 thousand modern lighting fixtures, i.e. as much as possible to switch to the use of energy saving technologies in the outdoor lighting of the city.
Today of 163 thousand lighting points that the company serves in the region, more than 140 thousand are already energy efficient, and 110 thousand are controlled with an automated system. In 2013, electricity consumption in outdoor lighting networks was 76 million kWh. To reduce the volume, the company continues to increase its share of energy efficient lighting fixtures with different types of lamps: sodium, induction, LED, plasma.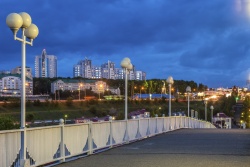 Multi-year planned replacement of outdated lighting fixtures with energy-efficient ones is already producing tangible economic benefits. So, from 2008 to 2013 at 30 percent increase in the number of lighting points their electricity consumption in the region increased slightly — only by 8%, and the total power — by 4%. The average power of one lamp declined by 47 W, and the total number of energy efficient lighting points nearly tripled.
Power engineers estimated that without measures to improve energy efficiency in the present volume of outdoor lighting the annual electricity consumption would have been higher by 13.77 million kWh, and additional electricity costs would have amounted to 60 million rubles a year.
While from an economic point of view lighting fixtures with high pressure sodium lamps (HPS) look preferable, but now there is a rapid development and higher competition of a number of other technologies.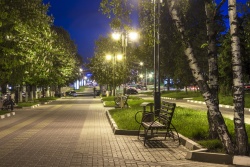 Regular renewal of the fleet of lighting fixtures is part of the regional program of modernization of outdoor lighting, the main goal of which is to reduce electric energy consumption and the cost of outdoor lighting without digressing from the standards for street lighting.
In the Belgorod region uniform requirements for the operating modes of outdoor lighting were approved. All the streets are divided into categories, each of which provides a certain level of light intensity. To ensure the safety of the public traffic circles, pedestrian crossings and socially significant facilities are lit throughout the night.
Work on the outdoor lighting is performed on the basis of contracts with municipal authorities. Control and management of networks is done from operators' control centres of IDGC of Centre - Belgorodenergo division, lighting modes are regulated according to the schedule depending on the length of daylight.