31 January 2014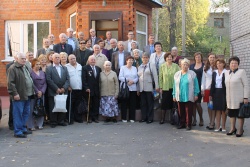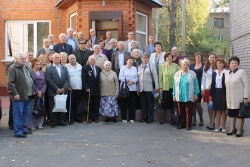 Branches of IDGC of Centre are summarizing the implementation of events in the field of social policy in 2013. This work is part of a social security policy for employees of the company. It is aimed at creating favourable conditions for effective employment and for active recreation of IDGC of Centre's staff and their families, helping to motivate the staff to achieve highly productive labour results.
In the past year branches of IDGC of Centre did much to attract, keep and efficiently develop highly qualified professionals, to promote healthy lifestyles of workers, and to care of veterans. An example of this, in particular, is IDGC of Centre - Voronezhenergo division. In accordance with the current collective agreement there, the staff is provided with a wide range of measures of social support. Thus, last year, about 200 employees of the branch were able to spend their holidays and get healthier in the sanatoriums and resorts of the Black Sea coast and the Central European part of Russia. Yet their costs of the resort treatment were almost fully compensated. 346 employees of Voronezhenergo were provided with material assistance. More than a thousand employees of the branch received quality medical care based on the voluntary health insurance program in place there.
Voronezhenergo pays particular attention to support and development of physical culture and sports. Its employees have the opportunity to use the swimming pool free of charge, regularly do various sports. The result of this work is high achievements in sports demonstrated by the branch's specialists in competitions at various levels. Last year Voronezhenergo confirmed its status as one of the most athletic companies in the region. The branch's team won the Summer Games of IDGC of Centre. In November Voronezhenergo's team in mini-football was the winner of the tournament among the leading industrial enterprises, and at the end of the year it took the third place in the championship of the Voronezh region in mini-football.
The branch never forgets about senior citizens, who for decades worked in the energy sector of the region. They also receive financial assistance. In addition to the state pension veterans of the power industry receive non-state pension at the expense of Voronezhenergo. Last year the number of such pensioners increased and now is 464 people. In addition, twice a year, on May 9 and the International Day of Elderly People Voronezhenergo holds a solemn honouring ceremony of veterans.