30 January 2014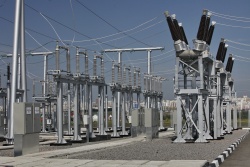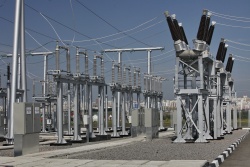 IDGC of Centre exceeded the scope of the planned activities for the implementation of the repair program in 2013 by 2.2% or 38.8 million rubles. Implementation of the repair program is aimed at maintaining the technical state of the electric grid, improving reliability and quality of electricity supply to consumers of IDGC of Centre.
The total amount of funds spent to perform the repair program of IDGC of Centre amounted to 1,804.9 million rubles.
Specialists of IDGC of Centre overhauled 7.3 thousand kilometres of 35-110 kV overhead power lines, 12.9 thousand kilometres of 0.4-10 kV overhead lines and 47 kilometres of cable lines. Among them there are such backbone lines as the 110 kV overhead line Kursk CHP - 1 – Konarevo of "Kurskenergo", 110 kV overhead line # 153 Safonovo – Compressor of "Smolenskenergo", and the 110 kV overhead line Terbuny - New of "Lipetskenergo".
From the beginning of the year, specialists of IDGC of Centre perfromed a comprehensive overhaul of 133 substations of 35-110 kV. Among them the most important for reliable energy supply, including in the autumn-winter 2013/2014: the 35/6kV Substation "Central" of "Kostromaenergo", the 110/10 kV Substation "Davydovka" of "Voronezhenergo", the 110/35/6 Substation "Southern" of "Smolenskenergo", the 110/10 kV Substation "Russian Brod" of "Orelenergo", and the 35/6kV Substation "Kamenniki" of "Yarenergo".
4,893 transformer substations were repaired in the distribution networks of 10/6/0.4 kV.
"Implementation of activities of the repair program is an important part of work to ensure reliable and stable operation of the power grid of the company during the autumn-winter peak loads, as well as to contribute to the quality of power supply," stressed Deputy Chief Engineer for managing electric grid facilities Evgeny Turapin.