19 March 2013
IDGC of Centre held a presentation day. It was devoted to the development of ultraviolet (UV) diagnostics of high voltage electrical equipment. The meeting was attended by representatives of the technical unit of the company and leading manufacturers of UV-diagnostics equipment.
The need to meet and decide on further steps in this direction was dictated by the desire of the company to implement innovative techniques in the diagnostics of high-voltage electrical equipment in order to increase reliability.
IDGC of Centre has already successfully used another fundamentally similar method of diagnostics — infrared, or thermal imaging survey that captures the infrared spectrum of electromagnetic radiation and can detect abnormal heating of units of electrical installations.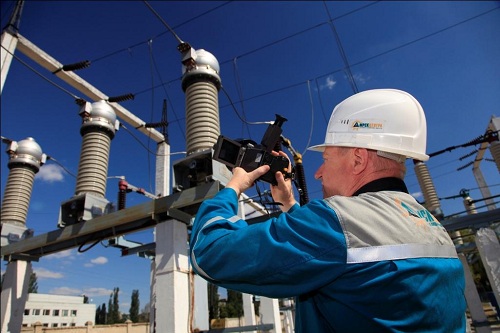 UV diagnostics involves working in the ultraviolet spectrum of electromagnetic radiation, allows to detect defects at an early stage of their occurrence and to predict their development.
The participants of the meeting discussed the results of testing the UV diagnostics devices at IDGC of Centre — Yarenergo division, methodological support issues, instrument performance at low temperatures during the autumn and winter period, training staff to work with the devices.
The representatives of IDGC of Centre noted the interest in the development of this area of electrical equipment diagnostics, subject to further improve the regulatory framework of UV diagnostics, to create a competitive market of instruments, and to develop a network of service and training centres.