21 December 2012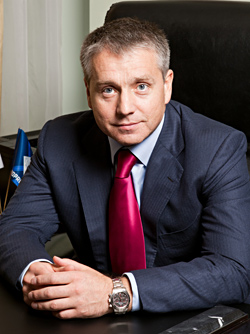 Dear colleagues!
I congratulate you on the Power Engineers' Day!
Our professional holiday — it is an occasion for many thousands of the team of IDGC of Centre to say to each other words of gratitude for the dedication to the profession and hard work!
This year, the Company has steadily followed its strategy. Many large-scale projects have been implemented and important tasks have been settled to reform the country's electric grid.
All this is the merit of more than 30 thousand professionals working daily for the benefit of millions of people.
I am pleased that the Company, with the objective of improving the quality of life of the society, follows it steadily.
Many thanks to all of you for your professionalism and responsibility, which has always been and will remain the key to the successful development of IDGC of Centre!
On the eve of the Power Engineers' Day and the New Year, I wish you successful implementation of the most ambitious plans and undertakings, good health and prosperity!
Acting General Director
of IDGC of Centre
Oleg Isaev