19 December 2012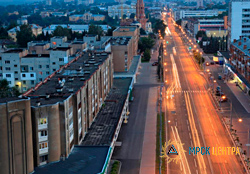 During the meeting the parties discussed the issues of reliable energy supply of residents of the Bryansk region.
Oleg Zotin underlined that IDGC of Centre — Bryanskenergo division is fully ready to operate in cold conditions: all the activities aimed at enhancing energy security and reliability of power supply, were performed on schedule, in full and were in constant interaction with regional authorities.
In 2012, during the formation of the repair program the whole company the past experience was taken into account, particularly the experience of operating through the period of "freezing rains" in some regions of the Central Federal District. Therefore, much attention was given to the increasing amount of clearing and expansion of ROWs along power lines.
During the meeting issues on the grid connection and the investment program implementation were also touched upon.