12 December 2012
By the Decree of the President of the Russian Federation from December 1, 2012 for their merits in the field of energy and many years of hard work the honorary title "Honoured Power Engineer of the Russian Federation" was given to Deputy Chief Engineer — Head of high voltage grid Office of IDGC of Centre — Belgorodenergo division Sergey Reshetnikov and Deputy Director for Technical Issues — Chief Engineer of IDGC of Centre — Yarenergo division Vladimir Grigoriev.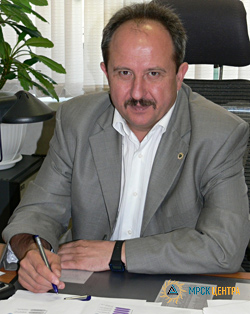 Sergey Reshetnikov has been working at the power industry since 1986. After graduating from Kharkov Polytechnic Institute he came into the production department "Southern Electric Networks" of Belgorodenergo as an engineer for testing and repair of insulation and surge protection devices. In 2007, he headed the production department, and just a year later, in July 2008, was appointed Deputy Chief Engineer — Head of high voltage grid Office of the branch.
Sergey Reshetnikov was directly involved in the implementation of several major projects. Under his leadership, the modern high-voltage 110 kV substations "Northern", "May" and "Krapivenskaya" and 110 kV overhead lines from the 330 kV "Frunzenskaya" were constructed, resulting in a reliable and uninterrupted power supply to consumers of the Belgorod region.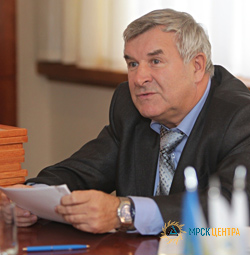 Under the leadership of Vladimir Grigoriev the "Program to improve reliability of networks" of Yarenergo and new technologies were implemented: choppers of shoots along ROWs of conductors Valtra were put into operation, to improve the quality of electricity — boosters were implemented.
For his many years of faultless work Vladimir Grigoriev has numerous awards and thanks from the company, in 2001 he was awarded the honorary title "Veteran of Labour of Yarenergo". In 2007 for his contribution to the development of the Yaroslavl power system he was awarded the Certificate of Merit of the Governor of the Yaroslavl region.