30 November 2012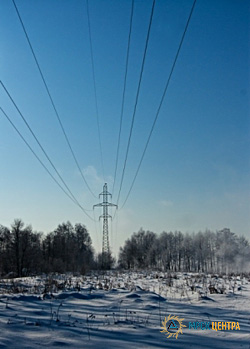 On the morning of November 30 energy equipment of the company operates stably in normal mode, with a normal scheme of power supply.
According to the Meteorological Office of the Russian Federation the front of the cyclone will continue to determine the adverse weather conditions in the Central region of Russia. In some areas storm warning is in place.
Branches of IDGC of Centre are ready to work in adverse weather conditions: "Smolenskenergo", "Tverenergo" and "Lipetskenergo" are still operation on high alert. There is special control over the operation of power equipment in place. Inspection of the equipment is being carried out by power engineers more often, and crews are involved at the moment in additional inspection rounds of power lines. Operators of Distribution Zones immediately inform the Grid Control Centre of the branches of facts of icing on the equipment and the risk of accidental interruptions.
At the moment, 1362 operation and restoration crews totalling 7,180 people, 2,050 special vehicles are on duty around the clock. Resources of contractors are also in a state of high alert having 43 crews of 708 people and 2,960 special vehicles that can be quickly involved in the case of failures.
Staff of responsible managers and specialists of IDGC of Centre are on duty around the clock, who quickly interact with the Headquarters of the electric grid complex, territorial divisions of EMERCOM, executive agencies, enterprises of FGC UES, operating companies of IDGC Holding, and other territorial power grid organizations. Now operational exchange of information on the availability of emergency reserve and restoration personnel has been set.