10 October 2012
Branches of IDGC of Centre Smolenskenergo, Orelenergo and Kostromaenergo have got their Certificate of readiness for the autumn-winter operation period.
"On the basis of the measures taken, inspections and drills conducted, I can confidently say that IDGC of Centre — Smolenskenergo division is ready to operate through the winter. I wish to thank all employees of the enterprise for their work", — noted Deputy Chief Engineer for electric grid facilities management of IDGC of Centre Evgeny Turapin, who presented the Certificate of readiness to Deputy General Director of IDGC of Centre — Smolenskenergo division director Sabir Agamaliyev.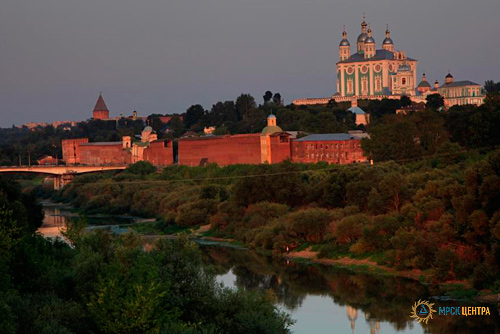 During the preparations of the branch the main conditions of the "Regulation on the readiness checks of electric power facilities for the autumn-winter operation period" were performed, approved by the decision of the Governmental Commission on the security of power supply. To date, the clearing of ROWs has been made in the amount of 3339.5 hectares and expansion — 930.4 hectares. Emergency reserve is restocked at 100%, and works on maintenance of relay protection, supervisory control systems, diagnostics examination have been performed at100%.
Personnel are fully provided with protective equipment, special clothing, tools, equipment, rigging, communication facilities, and the branch — with vehicles and fuel. Thus, to eliminate potential process failures at the network facilities 192 first responding crews, 302 crew vehicles and 190 special vehicles can be mobilized.
There was also a presentation of a certificate of readiness for the autumn and winter operation period to IDGC of Centre — Orelenergo division. Head of Technical Inspection Department of IDGC of Centre Oleg Rochagov presented the document to Director of the branch Alexander Letyagin.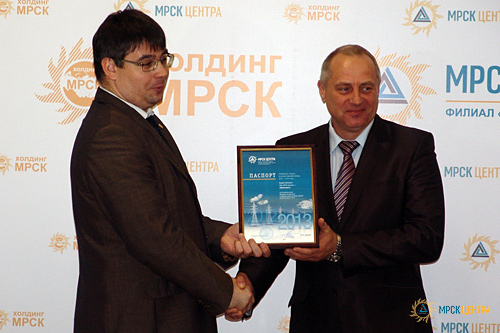 "Orelenergo earned the Certificate of readiness by 100 percent — said Oleg Rochagov. — Orel power engineers are well prepared to ensure the electric grid complex of the region to operate reliably in the winter, without technical violations". In turn, Director of the branch Alexander Letyagin said that the qualitative preparation for the winter — it is an achievement of the entire team, whose professionalism has allowed to ensure that all work has been done at a high level and in the shortest possible time.
In preparation for the autumn and winter period Orel power engineers did much work to implement the maintenance and investment programs, increasing transmission capacity and reliability of electrical networks, implementing new technologies. In general, for this purpose, taking into account investments the power engineers spent more than 360 million rubles.
Currently the branch is fully equipped with emergency supply of equipment and materials. For operational use it is dispersed to all parts of electrical networks. 52 redundant power supply sources are available that will provide electricity to socially significant consumers for the restoration period of. Operational cooperation with local authorities, EMERCOM and other utilities has been established, which will reduce the response time in case of emergency. Improvement is being made for dispatching management system for power facilities to ensure prompt receipt of data on the time, place and circumstances of an outage.
Staff is provided with necessary tools, devices, and means of communication.
For the upcoming autumn-winter period, the fleet of vehicles has been significantly renewed. In 2012, 29 pieces of increased mobility motor and special vehicles were purchased. In particular, the power engineers acquired a crane-boring vehicle, two 18-meter hydraulic lifts, 4 tractors, 4 crew car laboratories and 18 crew vehicles. Thus, the number of vehicles in Orelenergo now exceeds 500. Technical Services have vehicles at 100%.
In order to ensure reliable power supply in the region Orel power engineers of IDGC of Centre, while performing repairs, paid attention not only to their own power facilities, but abandoned networks. In addition, Mtsensk city power grids were prepared for the winter at a high level, which have been leased by the branch since January 2011.
October 10 the preparation of the distribution grid complex of the Kostroma region for the autumn-winter period was also summed up. As a result of the commission's work and signing acts of checks, Deputy General Director for Technical Issues — Chief Engineer of IDGC of Centre Sergey Shumakher presented the Certificate of readiness to Director of Kostromaenergo Alexander Glebov in a solemn ceremony.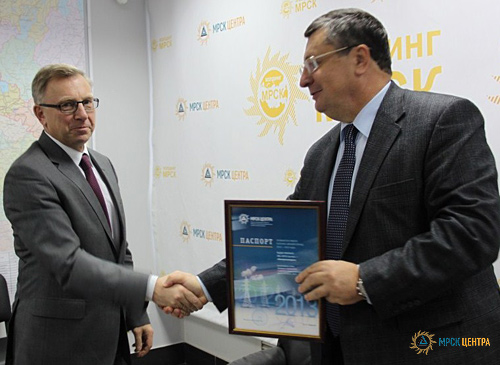 "Having performed an expert analysis of all conditions in accordance with the approved regulation, I can confidently say that Kostromaenergo is ready for the autumn-winter 2012-2013. I am particularly glad that it is the eleventh branch of IDGC of Centre, which has received today the certificate of readiness. Accordingly, at this point, all 11 branches of the company are prepared to operate through the autumn and winter period," — stressed Sergey Shumakher.
Obtaining this important document by Kostromaenergo was preceded by important work of power engineers. More than 115 million rubles were spent on the implementation of the repair program in 2012. In preparation of the electric grid in the region to ensure reliable operation in the autumn-winter period 17 substations of 35-110 kV were overhauled, 1487 insulators of 35-110 kV of overhead lines 1170 poles were replaced, 638 Transformer Substations of 6-10/0.4 were repaired, and arc protection was installed in substations.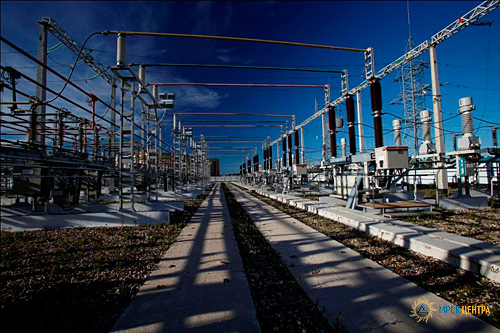 To ensure a reliable supply of energy one of the most important preparations if the electric grid to operate through the autumn and winter period was made- clearing ROWs along power lines from tree and shrub seedlings and extending ROWs along overhead lines. Since the beginning of this year Kostroma power engineers have cleared 1659 hectares of ROWs along overhead lines of all voltage classes, and extended over 384 hectares of ROWs along overhead lines.
Urgent and unavoidable during the autumn-winter period is still the struggle with the effects of natural phenomena. Skills of elimination of process failures in networks were worked out by power engineers during interagency exercises of emergency response at low temperatures with the TCC, EMERCOM, VOPMS, administration of the Kostroma region. Workers of Kostromaenergo are provided with necessary special vehicles and equipment for restoration operations. Emergency reserve is restocked at 100%.
"This year the conditions for the preparation of branches for the winter are much tougher. And I can say with great pride for all of my colleagues, that we have coped with this task on time and now have the certificate of readiness. This is a high trust! We have the responsibility for reliable power supply throughout the region,"- stressed Deputy General Director of IDGC of Centre — Kostromaenergo division director Alexander Glebov.