10 September 2012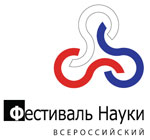 IDGC of Centre will take part in the Second All-Russian Festival of Science. The event takes place in accordance with the order of the President of the Russian Federation, Vladimir Putin, with the support of the Ministry of Education and Science of the Russian Federation at the site of the Southwestern State University in the city of Kursk.
The main purpose of the Festival — the popularization of science, innovation, and professional orientation. Within the festival there will be lectures of scientists and meetings, an interactive exhibition of innovative achievements of scientific organizations, companies and universities will be also organized. Also, as the organizing committee notes, a special teleconference with similar festival sites in Moscow will be set in Kursk.
IDGC of Centre will present its exhibition with three information panels, animated presentations on the topics: energy saving for residential consumers, the benefits of automated metering of electricity for residential customers of the retail market, as well as energy efficiency in industry and utilities. The company's booth will also contain information about new technologies and modern equipment, materials used in reconstruction and construction of power facilities, new devices, which are used in IDGC of Centre.
Specialists of Kurskenergo use the massive regional venue for the festival and will hold an open discussion with a view to preventing injuries to third parties at power grid facilities.
Please, be reminded that a year ago, the exposition of the company that presented innovative solutions and scientific developments, which are being implemented in IDGC of Centre, was attended by over 1,200 people. The Organizing Committee of the First Festival of Science awarded the company a Certificate of Merit.